Features
Financial Services
Salary Transfer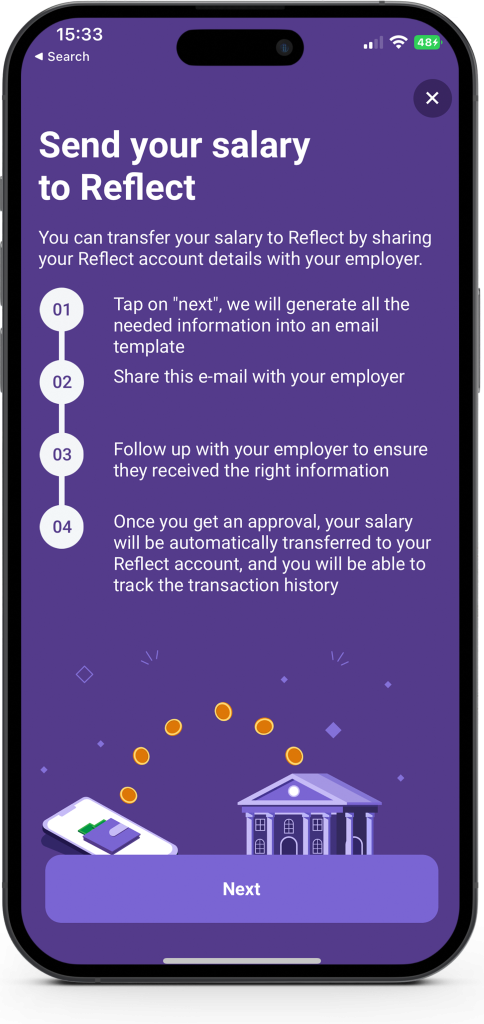 Salary Transfer
You can now get your salary automatically transferred to your Reflect account, track your expenses clearly, remove a set amount from your salary & deposit it directly into your savings account!
3 simple & secure steps to get started:
1- From the home page, tap on the side menu.
2- Tap on "Salary Transfer".
3- All your needed details will be drafted in an email, share this email with your employer.
And you are all set!