Features
Transfers
IBAN Transfers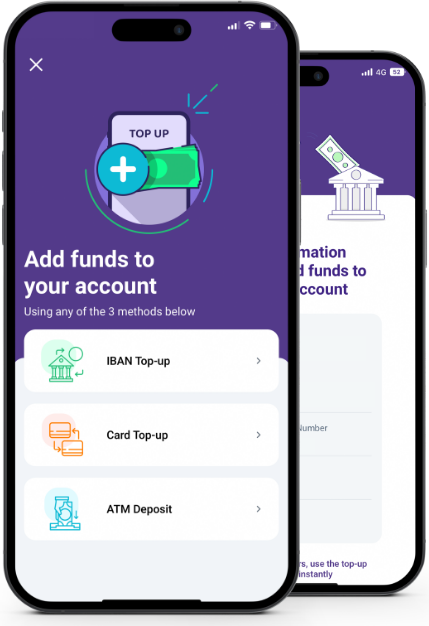 IBAN Transfers
Receive money in 3,2,1..
From their wallet to yours, with fast and easy transfers using IBAN.
Receive international payments 24/7
✓ You can find your IBAN number by clicking on the top-up '+' button found anywhere within the app.
✓ From there click on the first option 'IBAN Top-up' from there you will see the full IBAN details.
Don't forget to share these details by pressing on the share button, we also suggest you save these on your notes for easier access.
You can also use your IBAN number to top up your account.