Features
Transfers
CliQ Transfers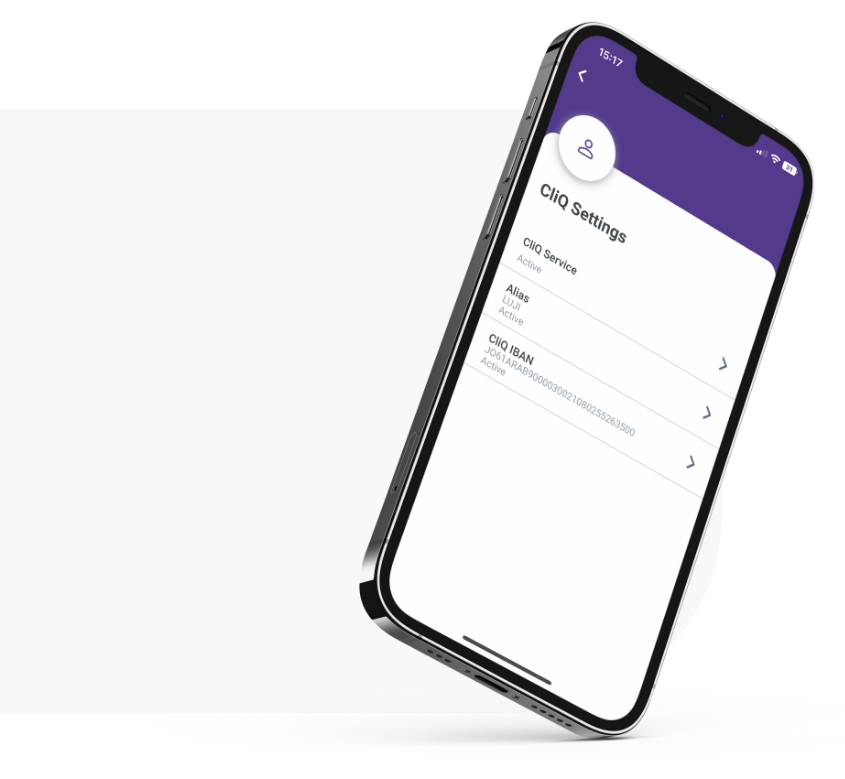 CliQ Network
It just takes a click to CliQ! Transfer money to any Jordanian wallet or bank account from Reflect using an alias, a phone number, or an IBAN number.
CliQ service is available 24/7 and offered at no cost for easier payments.
How to register to CliQ?
✓ Choose "Profile Details" from the burger menu at the top right corner from the home-page.
✓ Select "CliQ Settings".
✓ Add your unique CliQ Alias, or phone number.
And start using CliQ!
How to send money using CliQ?
✓ Click on the "Send" icon found on the home-page of the application.
✓ Choose "CliQ Alias" Select a contact. Input amount and description.
✓ Confirm and authenticate the transaction.