Features
Accounts
Digital Account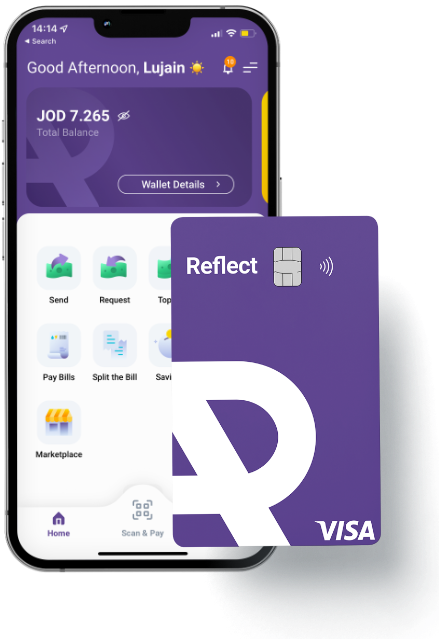 Digital Account
A free digital bank account for all your financial needs, and lifestyle services.
Open a Reflect account using your national ID, a selfie, and a phone number. No minimum balance is required!
Every Reflect account comes with:
✓ IBAN number
✓ Free VISA virtual card
✓ Free VISA debit card
✓ VISA Platinum Credit Card
Reflect is powered by Arab Bank, where security is our top priority.