Get the Most of Spring in Jordan – On a Budget!

With the green-glazed hills, bright, breezy weather and spectacular scenery, the springtime in Jordan is not to be missed.
The daytime temperatures in April are between 25-30 degrees Celsius and the conditions are optimal for activities such as hiking, trekking and, as well as family activities such as picnics and outdoor dinners.
It's time to head out, smell the spring flowers and enjoy a day out without worrying about your wallet. Check out these budget-friendly things to do either by yourself or with your family in Jordan this spring!
Family-friendly Activities in Jordan:
Stroll in Amman's Downtown and indulge in delicacies!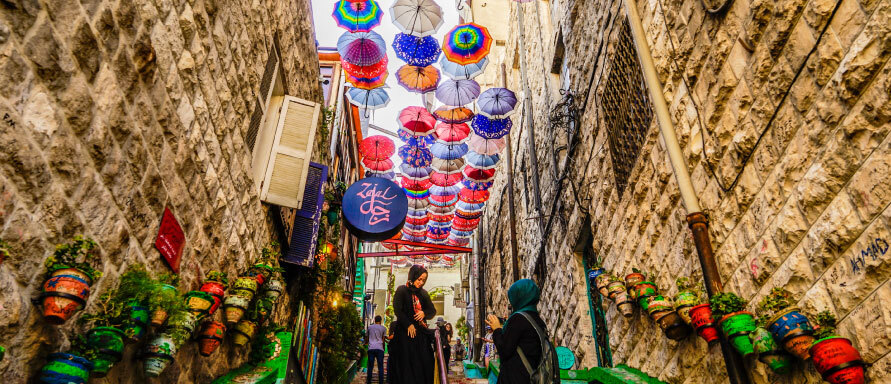 Head to downtown Amman (Wast Al Balad) to discover the local shops and restaurants. Enjoy a delicious 'Falafel and Hummus' at Hashem Restaurant, a local mouth-watering seafood dish at Sara, or the juicy Kebab at Shahrazad. To satisfy your sweet tooth, visit Habiba for a taste of their authentic, cheesy Knafeh.
Discover the Vintage and Modern Streets of Amman
You may discover Jabal Alweibdeh's vintage cafes and local restaurants and wander around in Rainbow Street.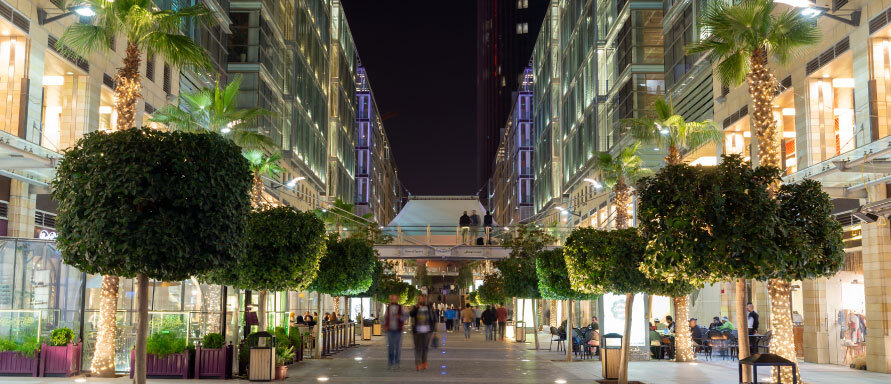 The modern side of Amman is also worth exploring. A simple walk at The Boulevard is enough to uncover Amman's modern delights. Here you'll find a bustling pedestrian road with exciting events for families to enjoy, global and local restaurants for foodies, exciting leisure spots for socialites, and a shopping mall for fashion enthusiasts.
Admire Ancient Sites and Museums in Amman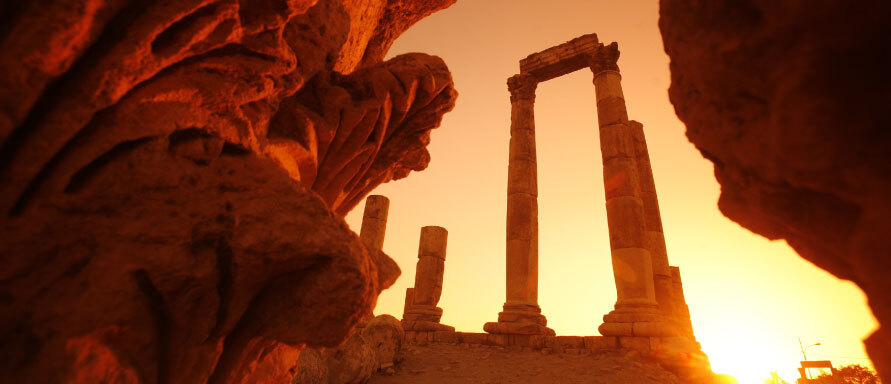 Near Amman's city center lie two ancient gems: the Roman Theatre and the Amman Citadel.
The Roman Theatre dates back to the second century and is a must-see, famous landmark in the Jordanian capital. Only five minutes away from there, the Amman Citadel sits on a hill from which you can view and admire the city from above. The Citadel dates back to the Bronze Age and contains the iconic Temple of Hercules and the Umayyad Palace. With so many significant landmarks located in proximity, the Roman Theatre and Amman Citadel are arguably some of the best historic sites to visit in Amman.
Road Trip to Jerash and Ajloun
In a place like Jordan that has so much to offer, a road trip in the spring can be an over-the-top experience. A drive from Amman to Jerash and Ajloun during spring is a perfect way to enjoy the spectacular scenery and smell the fresh spring breeze.
From Ajloun, make your way to explore the Ancient City of Jerash, a marvelous site for trekking, even if you're not a big fan of archaeology. Only 15 minutes away from the Ancient City of Jerash lies the largest animal sanctuary in the Middle East: Al Ma'wa Wildlife Sanctuary. It is a habitat for large cats and bears and is a fantastic spot for children.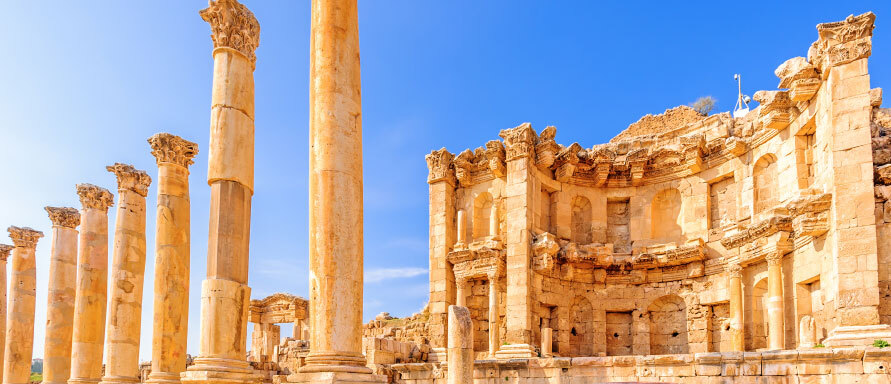 At a high elevation on the northwest of Jerash, you can reach Ajloun and have an unforgettable time in the most beautiful forests in Jordan. It is worthwhile to have a short (or long) hike at Ajloun Nature Reserve and check the fascinating Ajloun Castle. Closely nearby, you can also visit the Biscuit House and try out delicious Jordanian treats.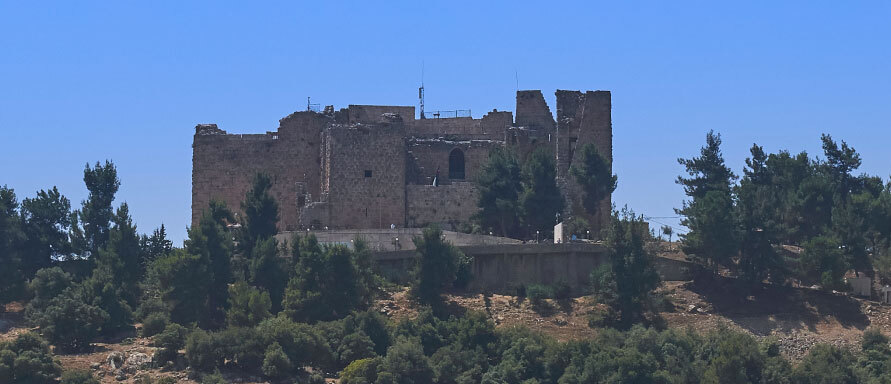 Epic Adventures in Dana Biosphere Reserve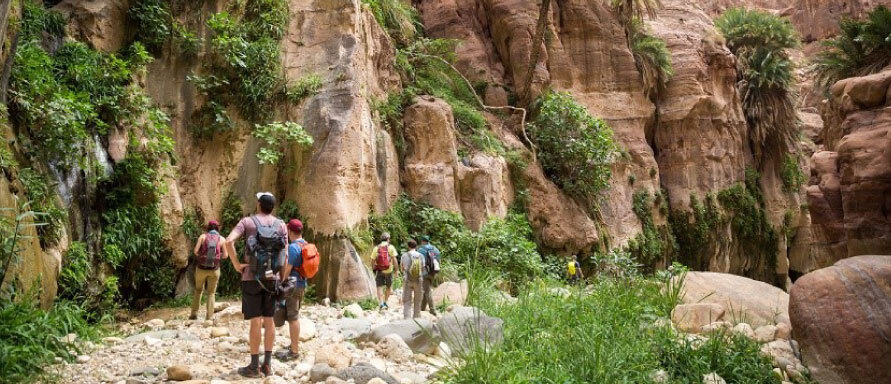 Nothing compares to camping in Dana Biosphere Reserve in the springtime. It is the optimal way to bond with nature and the diverse exquisite wildlife that it has to offer. With many hiking trails to explore and an equipped campsite, you will no doubt enjoy the stunning scenery, even on a budget.
Of course, Petra!
A world wonder, an ancient site that has survived millennia, and Jordan's most precious treasure, Petra is undeniably the number one destination in Jordan!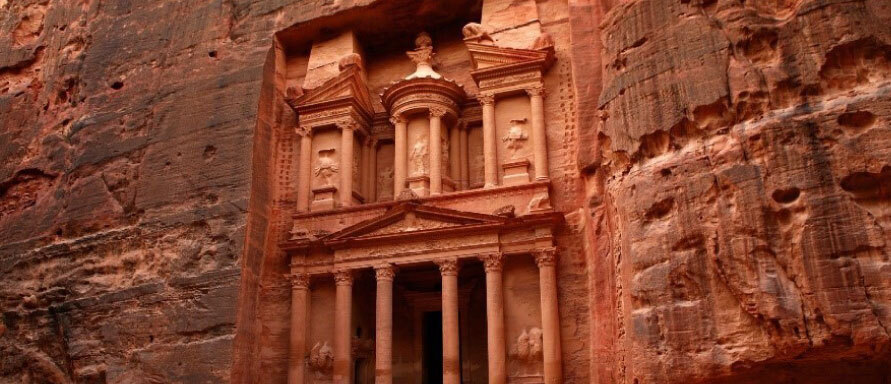 Spring is the best time to explore Petra without getting too hot, as the temperature is between 15-20 degrees Celsius. Walking between the ancient canyons and gorges that surround the hidden city is a breathtaking experience!
Save money and have fun this spring with Reflect!
Looking for ways to save money so that you can enjoy the spring to the maximum? Consider using Reflect to save more, swipe your card at your favourite shops, and get exclusive offers and deals from our top partners across Jordan.